Scotty Cameron Golf Putters GoLo 5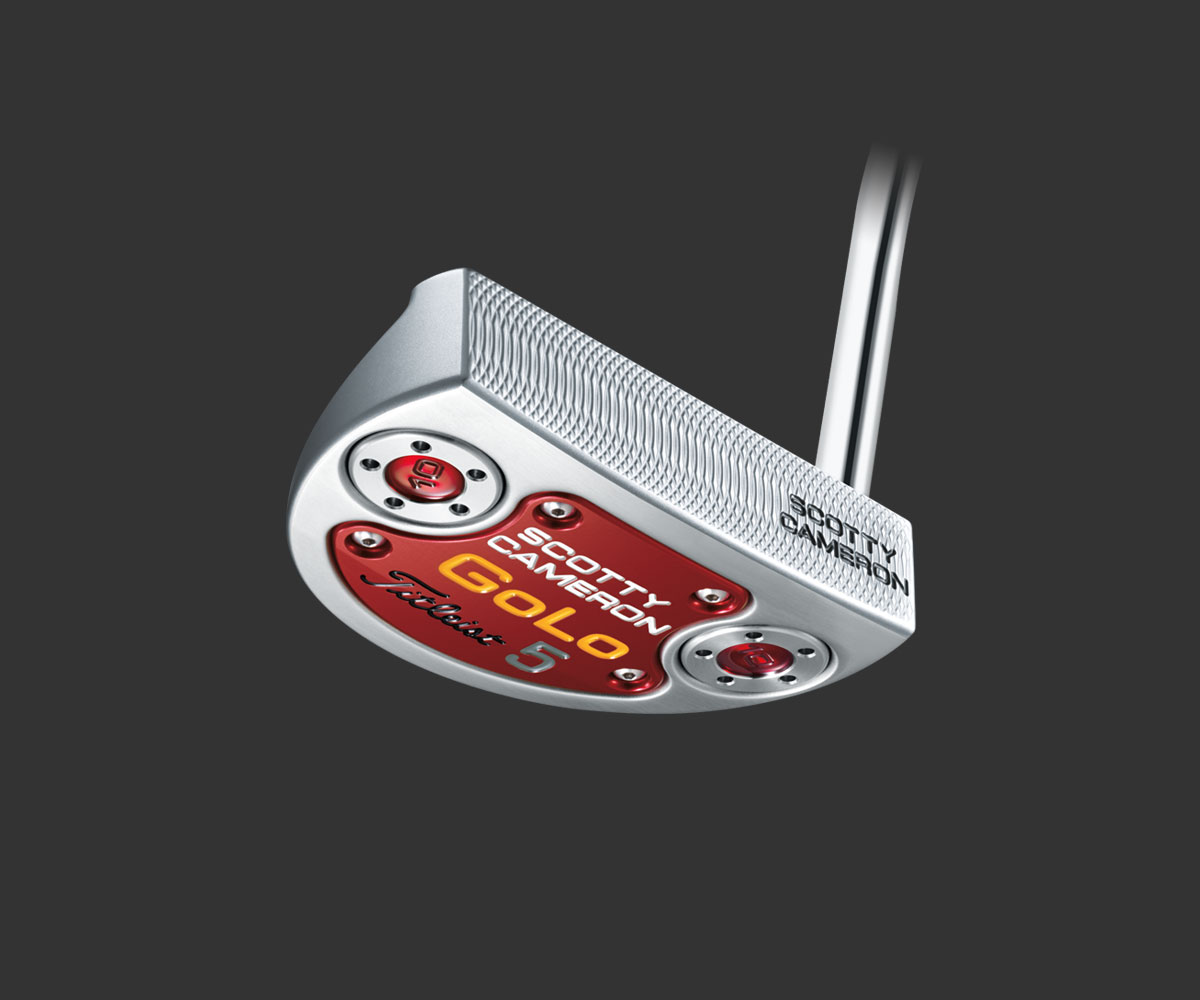 As a putter maker who tests on the toughest tracks on Earth—the greens of the worldwide professional golf tours—Scotty knows that expert feedback provides the greatest knowledge for peak performance. The GoLo 5 is a testament to that fact. Prototyped in the Putter Studio. Raised on Tour. Readied on the mill and delivered to you. The GoLo 5 is a compact, mid-mallet for those who crave the finest, demand the best and settle for nothing less. Benefit from the trust of professional golfers who rely on a Scotty Cameron putter and put one in your bag. Tour-tested and a proven victor at the most elite levels of competition.
Scotty Cameron Golf Putters GoLo 5 Specifications
Loft: 3.5º
Lie: 70º
Length: 33", 34", 35"
Head Material: 303 Stainless Steel
Offset: 3/4 Shaft
Tweet