Scotty Cameron Golf Putters GoLo 7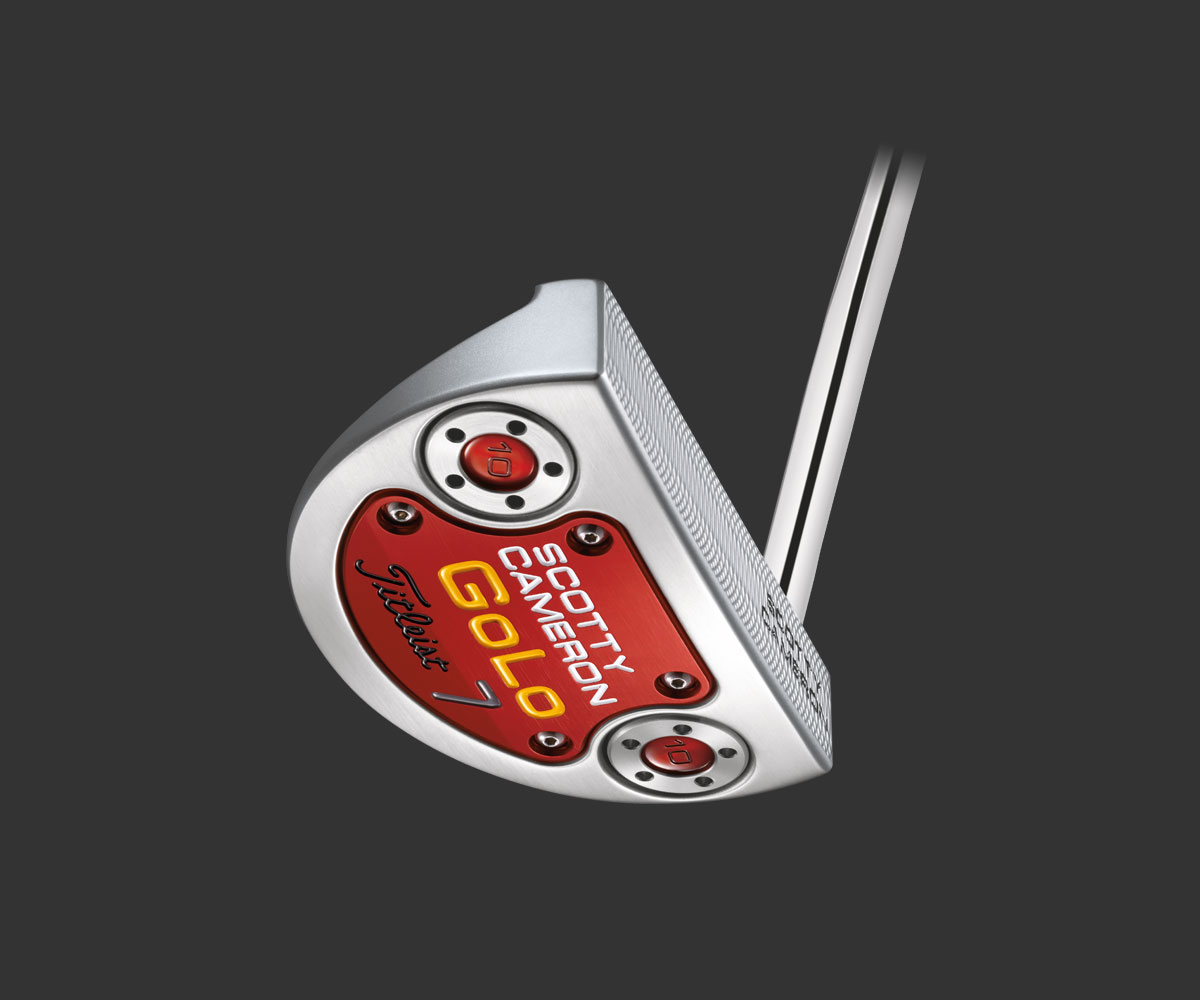 Tried and true—but entirely brand new—the GoLo 7 mallet is the second coming of the go-with-the-flow-to-go-low veteran. A legendary performer with multiple professional victories under its belt, the 7 now has a Tour-inspired Silver Mist finish to knock down glare (don't blame them if your playing partners stare). Balance and flow. Looks and feel. It's the real deal. The sole plate's internal tuning ring harmonizes with the deep milled face for pitch perfect tone at impact. The precision milled, perfectly curvy profile sets up square to the ball. But how? The slightly cambered triple angled sole is how. Every radius fine-tuned. Every component synched in absolute harmony. Go with a GoLo and allow your stroke to flow..
Scotty Cameron Golf Putters GoLo 5 Specifications
Loft: 3.5º
Lie: 70º
Length: 33", 34", 35"
Head Material: 303 Stainless Steel
Offset: 3/4 Shaft
Tweet