Scotty Cameron Golf Putters GoLo S5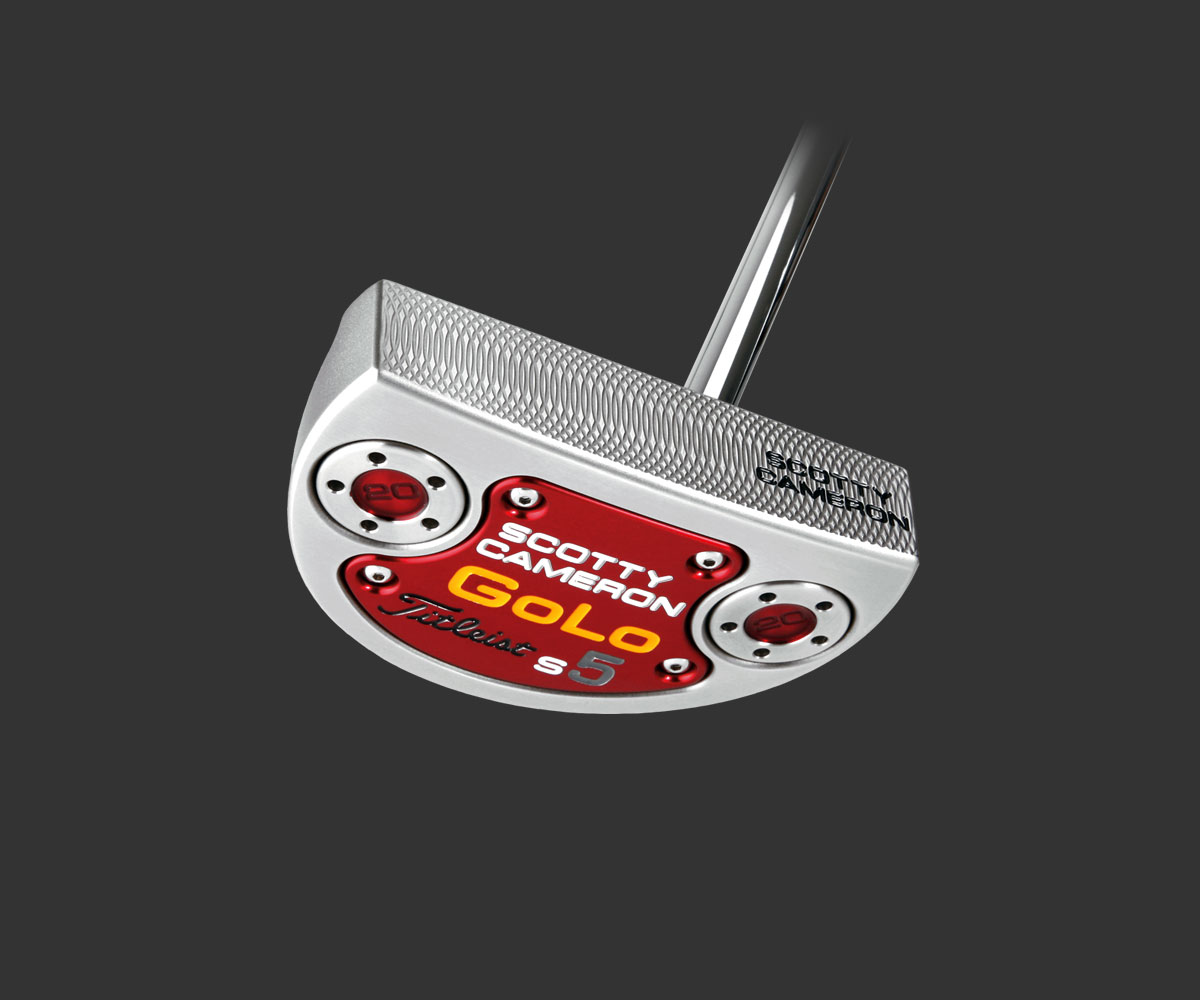 Straight doesn't have to be narrow. Open your mind to the GoLo s5. The "s" means straight, as in a straight shaft. Could just as well mean straighter putts. Without offset, the player, putter and ball interact in pure symmetry. Everything in its place—visually, technically, kinetically. The compact, mid-mallet with a single sleek black sight line guides the way. The perfectly weighted head with its racing-inspired sole plate design melds seamlessly with the stepless shaft for a feel that is without peer. The red Pistolero fits in-hand like it was form-fitted to your personal grip. It's Tour-validated, performance-proven design made straight for these times.
Scotty Cameron Golf Putters GoLo S5 Specifications
Loft: 3.5º
Lie: 70º
Length: 33", 34", 35"
Head Material: 303 Stainless Steel
Offset: None
Tweet